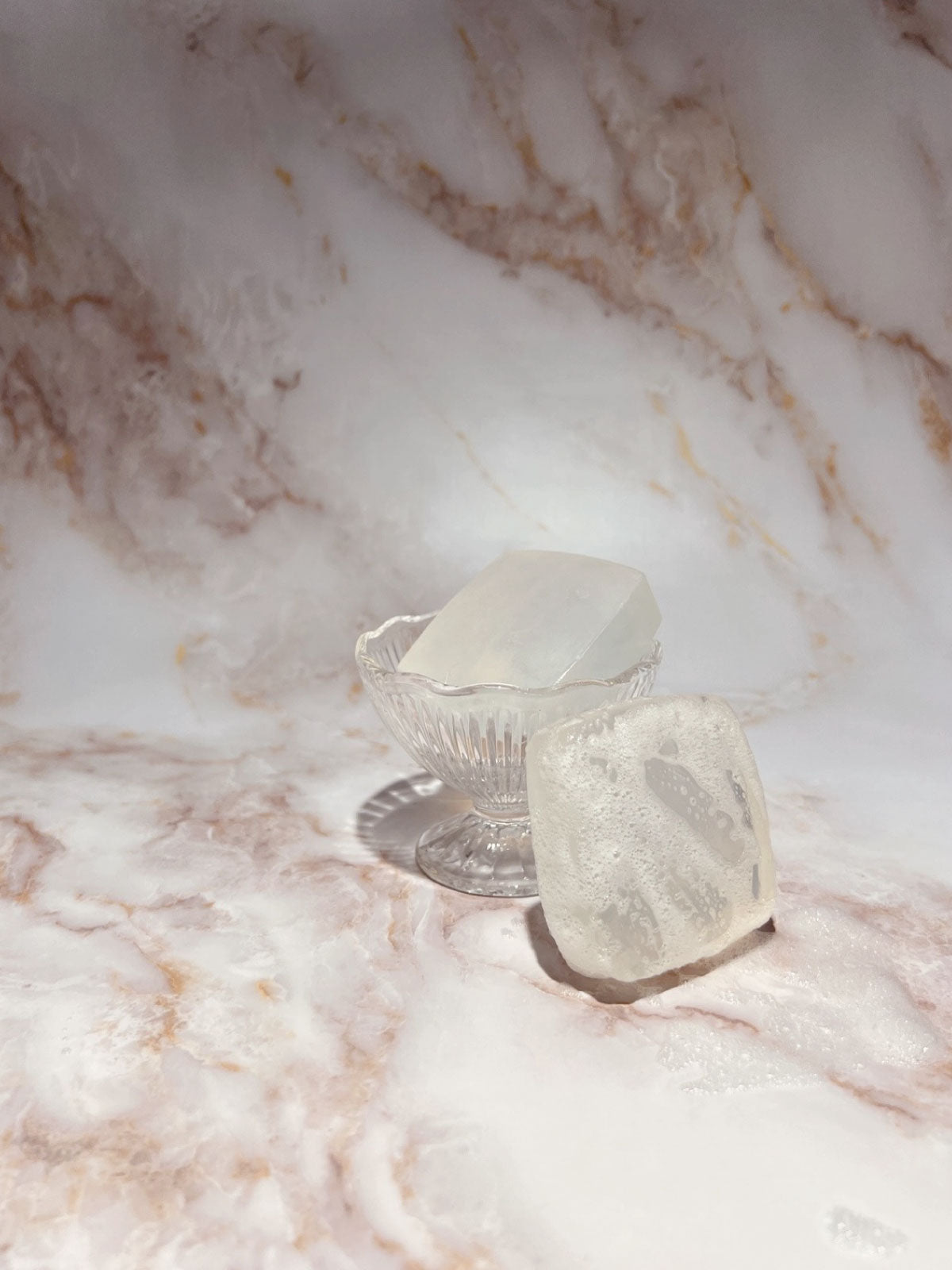 Smooth foam gently treats odor*1 and dullness*2
LUMEVE Whitening Gel Cream|35g
---
8-in-1 Highly Functional Medicated Whitening* Gel Cream
Gel cream specialized for the feminine zone for "clear and beautiful skin that gives you confidence.
It can also be used for outer care after hair removal (armpits, elbows, knees, VIO, etc.).
Gentle formula for daily use on delicate areas.
4 organic ingredients
4 kinds of Jamu ingredients
25 beauty ingredients
7 additive-free ingredients
Quasi-drug
*Prevents spots and freckles by suppressing melanin production
Additive-free formulation

Colorants, parabens, ethanol, mineral oil, UV absorbers, petroleum surfactants, silicone, lauric acid, sulfates
●Do not use on areas where there are scars, rashes, or other abnormalities. ● Discontinue use if the cosmetics do not agree with your skin, i.e., if any of the following occurs: ● The cosmetics do not agree with your skin. If you continue to use the cosmetics, the symptoms may worsen, so we recommend that you consult a dermatologist. (1) If you notice redness, swelling, itching, irritation, or any other skin problems during use (2) If you notice any of the above problems after exposing your skin to direct sunlight ● Avoid contact with eyes. If it gets into your eyes, rinse immediately.<Storage and handling precautions> (1) Keep out of reach of children. (2) Do not store in extremely high or low temperatures or in direct sunlight. (3) After use, drain water and store in a well-ventilated place. (4) Since the soap contains naturally derived ingredients, the fragrance and color may change, but this does not pose a problem for use. (5) White powder or blisters may appear on the surface of the soap.
For healthy, confident skin without odor*1 and dullness*2
The skin of the feminine zone is very delicate, so use a special soap for gentle care.
Point.01
For dullness*2-free, translucent*3 skin
It also has the effect of improving lather, and the smooth lather envelops the entire body for gentle cleansing.
Point.02
Cares for bothersome smells*1
Stress-free days with no odor during menstruation
Point.03
Supports barrier function
Treats everyday problems women face by balancing the indigenous bacteria in the feminine zone.
Point.04
Smooth foam gently removes dirt
Solid soap is mildly alkaline and gently removes dirt and grime, and the frame kneading method allows the soap to contain more beauty essence ingredients than the machine kneading method and gently cleanses the skin.
The reasons for sticking with solid soap
Can be used for sensitive skin.

Solid soap is slightly alkaline and loses its cleaning effect when it is neutralized by mixing with sebum and dirt, which are acidic. This means that the cleaning ingredients of soap do not remain on the skin, preventing over-washing, so it is safe to use even for sensitive skin.
Solid soap has simple packaging, which minimizes waste. It is also highly biodegradable after being discharged, breaking down into water and carbon dioxide within a short period of time. Soap scum, combined with minerals in the water, feeds microorganisms in the ocean and rivers and is recycled in the ecosystem, so it does little to pollute the environment.
Gently removes dirt with weak alkalinity

Alkalinity has the ability to neutralize and remove acidic stains, thus removing weakly acidic stains such as sweat, sebum, and dead skin cells. In addition, when alkalinity comes into contact with acidic substances, it is neutralized and loses its cleaning power. For this reason, after the dirt is removed, the washing power is reduced, preventing over-washing, and the dirt is gently washed away while maintaining the skin's indigenous bacteria and appropriate amount of oil.

Translated with DeepL
Cost can be reduced because the amount used at one time is small.

It is estimated that it takes about 2 months to produce 100 g of solid soap and about 1 month to consume 500 ml of liquid soap. Solid soap is less expensive because the amount of soap used per use is small and it is not over-dispensed like liquid soap.
Soap Manufacturing Process
There are two main types of soap molding methods: the "machine kneading method," in which the entire process is done by machine, and the "frame kneading method," in which soap is poured into a frame and allowed to cool and harden over time.
Additive-free formulation that is gentle to the skin
Because it is for use on delicate areas, we are committed to an additive-free formulation. The hypoallergenic foam can be used not only on the feminine zone but also on the whole body including the face.
White floral fragrance
It enhances femininity with its neat elegance and slightly fragrant sweetness. The gentle fragrance of lily of the valley will envelop you in a pleasant and healing moment.
*Due to its tendency to dissolve easily due to the high content of moisturizing ingredients, When storing, drain well and avoid high temperature, high humidity, and direct sunlight.
For finishing after washing body!
8in1 high-function whitening gel cream to condition and moisturize the skin
The two active ingredients will lead to brighter and clearer skin, and you will feel more effective if you use them together.
Click here for Whitening Gel Cream products.
*Annotations on the Website


*1 Due to cleaning
*2 Due to dead skin cells and dirt
*3 Glossy, smoothness
*4 tubokusa leaf/stem extract
*5 Glycyrrhiza root extract, wormwood flower extract, morus alba extract, jujube fruit extract, and Scutellaria baicalensis
*6 Lactobacillus acidophilus, maltodextrin
*7 a-glucan oligosaccharide